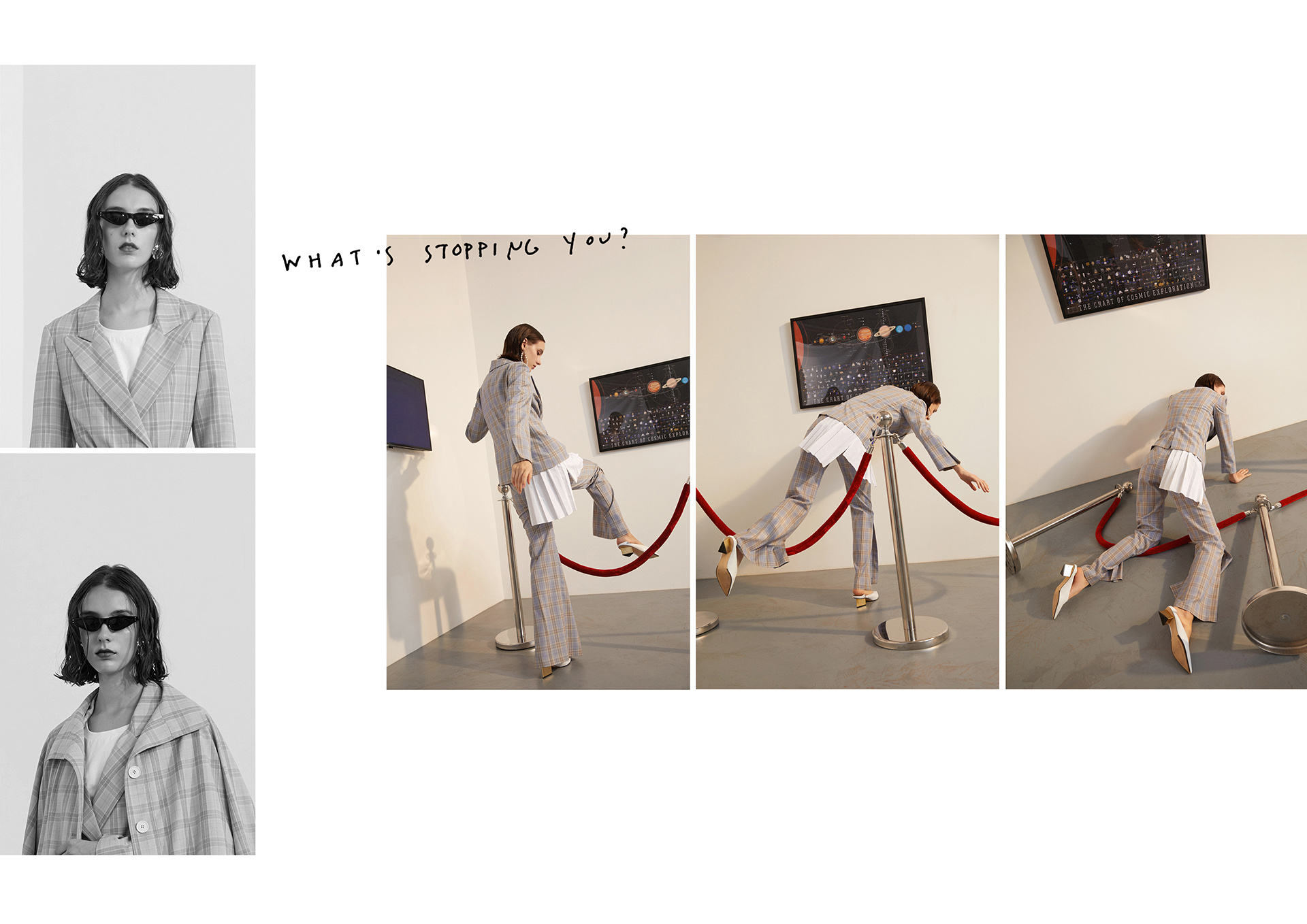 品牌介绍
品牌"Sans Nuages"法文原意是"没有一片云彩",引申意为"光明的未来" ,成立于2015年。
设计理念是在细节中表达情绪。灵感来源于自己的日常生活,所思所感亦或是每天在用的小小物件,都是
一些并不复杂高冷的概念。在意面料质感的搭配,力求品质感与设计共存。
1
"Sans Nuages" in French means "no cloud", refers to a bright future. This brand was
established in 2015, design concept is to express dairy moods in the clothes details. There's
Western silhouette, but also the oriental construction of the primary structure. Simultaneously,
it expressed the harmony of the East and West with the details and "Sans Nuages's" modern
sensibility. there's no limitation of one aesthetic appeal, each season there is one slogan
"stitch" on the mood of clothes. That's also inspired by their daily lifes, some simple
emotional concepts. The first collection was called "petit homesick", who want to express the
lack of a sense of security. They want to have a "home" shelter and warm feelings. Here comes
their seconde season 2016/17 A/W is called"stand by me",that's the continuation of the
their emotions.
设计师介绍
冯霄
湖北美术学院服装设计本科毕业, 之后前往巴黎进修,2014年毕业于巴黎Esmod女装成衣专业。
2015年5月,于上海成立Sans Nuages 服装工作室,兼设计与制版,主营高级女装成衣。
FENG Xiao
Hubei Institute of Fine Arts, graduated from the fashion design, Then continue to study
women's wear in ESMOD Paris. In May 2015, founded the Sans Nuages studio, concurrent
design andpattern making.
郭画
北京服装学院服装设计本科毕业, 后在巴黎Esmod继续学习。在法国设计师品牌Léa Peckre和高级
定制品牌Alexis Mabille paris实习和工作。2015年5月,担任Sans Nuages设计总监。
GUO Hua
Graduated from Beijing Institute Of Fashion Technology, then continue to study women's
wear in ESMOD Paris. Designer assistant in brand Lea Peckre and pattern maker assistant in
Alexis Mabille in paris. In May 2015, served as design director of Sans Nuages.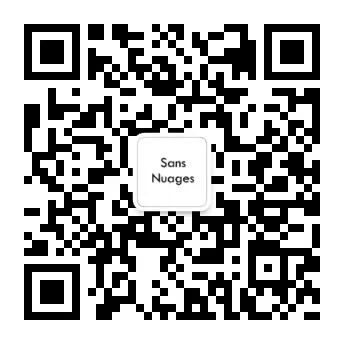 服务公众号:Sans Nuages